The World's Biggest Game Is Taking On The World's Biggest Opponent.
Looking For Ways To Get Involved?
Here are some of the most common things our community does …
We'll help you get started with our RCC Playbook.
* Available online (desktop or mobile) or via PDF to print.
Register Your Event
Our RCC reps will help you get it going!
When Red Card Cancer says "A Cure Is Our Goal" we mean it. RCC donates funds to organizations that are focused on cancer research including the Sidney Kimmel Comprehensive Cancer Center at Johns Hopkins University and the American Cancer Society. You can read more about the Kimmel Cancer Center the American Cancer Society by clicking the buttons below.
Cancer has become the biggest opponent we will face in our lives. Red Card Cancer is a movement to use the most powerful game and it's passionate fans to kick cancer out of the game (of life). Become part of our team today!
Red Card Cancer was established in 2009 on the campus of Bloomsburg University of Pennsylvania. Founder Paul Payne set out to create a memorial event for his coaching mentor, Joe Bochicchio who lost his battle with melanoma months prior.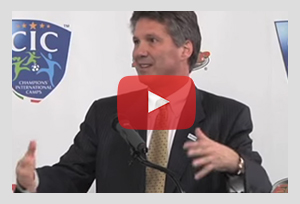 Who's Next For The Red Card Cancer Cup?
The Red Card Cancer Cup is 1 annual award given to a person, team, club, business or organization to recognize them for their outstanding work in the community.
To nominate someone for the RCC Cup, please send us an email at info@redcardcancer.org with the subject as "RCC Cup Nominee".