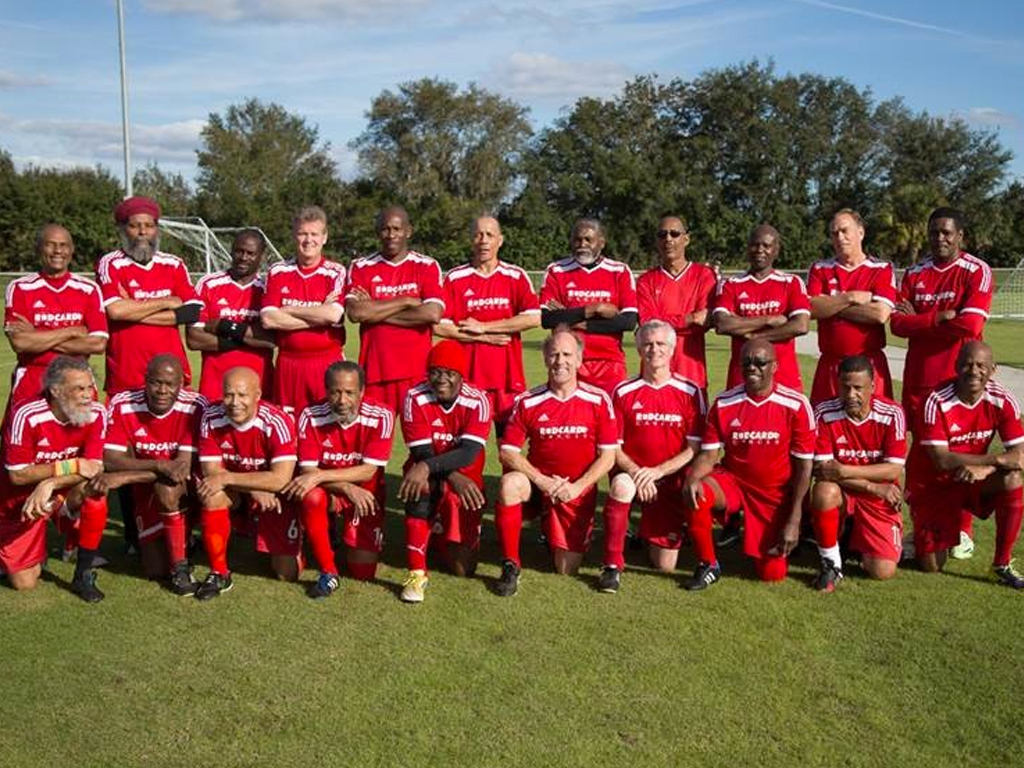 Once a year, teams travel from all across the United States to compete in the Florida Soccer Classic held at the beautiful Lake Myrtle Sports Complex in Auburndale, Florida – also home to the Florida Soccer Hall of Fame. An age group-based event, soccer warriors of all ages compete in the highly skilled games featured at this FSSA premier international tournament. With teams from all across the United States, Canada, and the Caribbean, it is an intense event!
For my team, the Red Diamonds, this event holds even more significance. It was at this same place, exactly one year ago to the day, where one of our players first felt a lump on the side of his throat. Thinking it was an ingrown hair, he waited for a week after his return from Florida before seeing a doctor. The resulting diagnosis was throat cancer. After the shock of the prognosis, the anger of "why me," and the ensuing treatments, our teammate sent his cancer off the pitch. Exactly one year later, we all felt blessed to see him playing in the Classic once again. Many of our other players also have personal stories with fighting cancer, and we all were so proud to wear our RCC team jerseys throughout the event. In fact, we were the only team that was allowed to wear the same jersey for all our games, as per our special request. We spent a lot of time talking with other teams and tournament officials about Red Card Cancer, and had many excited to see if they could put on an event for raising funds.

The truth to all of this is simple. As soccer players, we are a special community, and a large one at that. As older soccer players, we are limited only by the number of days we can still be playing this sport. Our potential lies in the promotion of an active lifestyle – for if you stay active, you have a good chance to live well. Getting our youth involved with quality physical activities on a regular basis will give them the same opportunity to play well into their later years. While I understand many do not consider a good workout required in order to be healthy, those that maintain their physicality have fewer health issues (knees and joints excluded) than those who do not pay attention to their bodies as we age.
To all of you involved with soccer and the Red Card Cancer community, keep the ball rolling and a smile on your face after each game – you win every time you enjoy playing a match!
Guest Post
Michael Wagener
Red Card Cancer Supporter