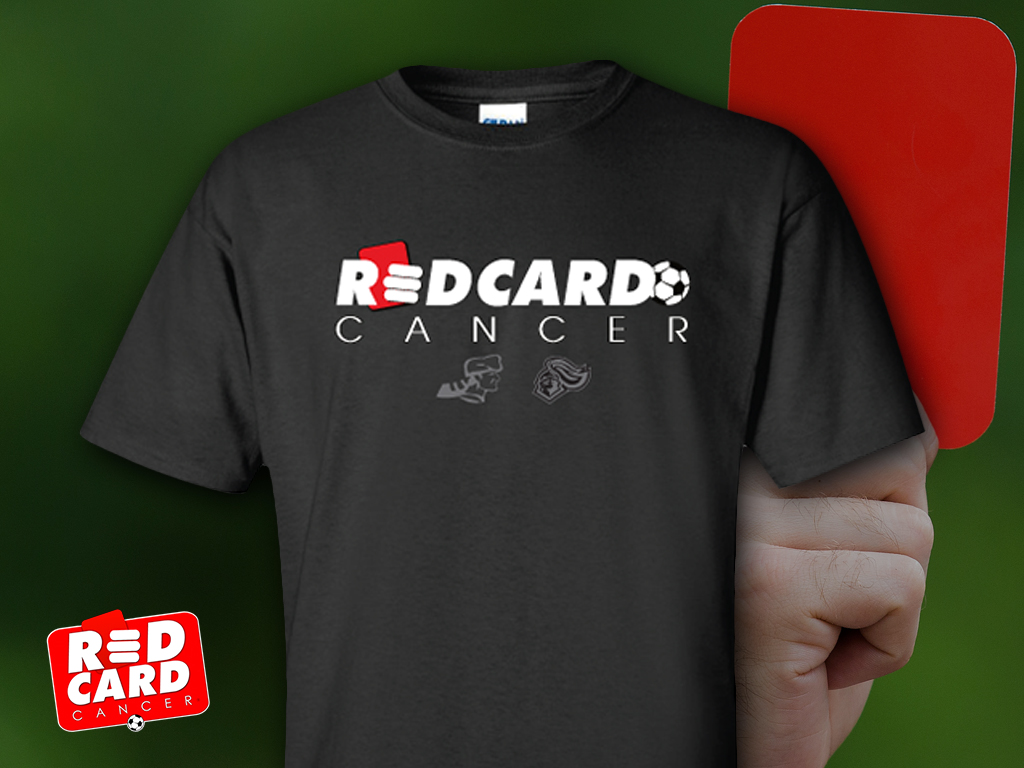 10.12.2014 | LANCASTER, PA – Rival contenders on the pitch in the Lancaster-Lebanon League are making teamwork an annual thing. Soccer teams from Conestoga Valley and Hempfield are again joining forces to support cancer research.
The schools on Wednesday, October 8th, kicked off their second-annual Red Card Cancer fundraising drive with a doubleheader at Hempfield. CV swept the doubleheader, with the girls winning 3-2 and the boys winning 1-0.
Proceeds of the campaign will benefit the Johns Hopkins Kimmel Cancer Center, which is working to transform cancer medicine to detect, manage and eradicate cancers before patients even know them they have them. The teams will be selling the same graphite grey warm-up shirts ($12) that players, coaches and ball runners wore on game day, as well as collecting pledges.
"Everyone has been touched by cancer in some way," CV coach Dave Hartlaub said. "My father-in-law passed away from cancer, one of my assistant coaches battled and beat cancer. We wanted to join the soccer community in celebrating cancer survivorship and supporting research to find a cure."
The Red Card Cancer event was sponsored by Yurchak Printing, CNC, Rosie's Creative Cakes, Savicky Lawn Care, The Standard Group, Hot-Z Pizza, BuildTrend, Power Man Electric, Hollidaysburg Hero's, Harmon & Davies, P.C., Therapeutic Effect, Landmark Homes and CV and Hempfield Soccer Booster Clubs.