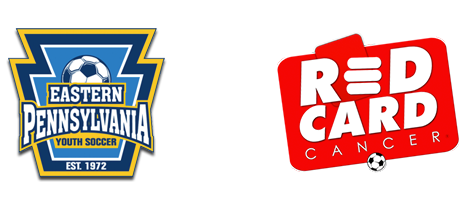 FUTBOL FRIDAY IN PHILLY
July 24, 2015  •  Wear your jersey to work, around town, to the beach, on the golf course, or in city hall.
All The Details
Form Your Squad Today • Pick A Team Captain • Raise Donations & Awarenes

The world's biggest game is taking on the world's biggest opponent.

 GET INVOLVED TODAY!
Fans. Parents. Players. Referees. Business Owners. League Directors. Trainers. Teachers. Students. Doctors.
Here's How…
Host a Fundraising Game

Host a Tournament

Sell RCC Merchandise

Partner A Business With RCC

Hang Signage

Wear RCC Jerseys

Pledge for Goals, Assists & Saves
C'mon, Let's Get Started!
"My son just turned 10 and for his birthday party he asked his friends to bring two $5 bills – one for his savings and one for his favorite charity. He chose Red Card Cancer because he is a travel soccer player and because he knows several people who are either fighting cancer or have lost their battles. He now has $100 that he would like to donate. Thank you for starting Red Card Cancer, we are behind you 100%."
– Camille, Virginia Soccer Mom